The Rosetta Telecom system lets you use any SIP compatible handset but we specifically support a range of phones. You can see more about them in our shop.

We've always recommended Grandstream phones as they are good quality but not excessively expensive. That can make quite a difference to your budget, especially if you're buying a lot of them! In particular, our standard phone of choice is the GXP2130 which is a nice desk phone with a colour screen and programmable speed dial buttons.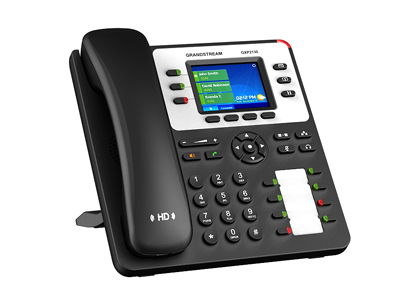 The sound quality on these phones is really good and it comes with a speakerphone feature and a socket for a headset as well as bluetooth!
We've now added a couple of new phones to our supported handset list.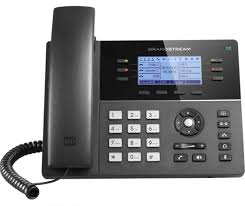 The Grandstream GXP1760W isn't as full of features as the GXP2130 above but it does have WiFi which means that you don't need to run network cables around your office in order to connect it. You simply enter your WiFi network SSID and key and the phone will connect!
This phone will look tidy on your desk but you'll still need to connect a power lead. If you don't want any wires then try out our wireless portable phone Grandstream WP820 which you can find in our shop.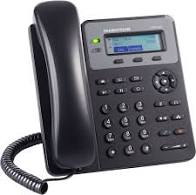 Sometimes you just need a really basic handset without all the bells and whistles like colour screens and speed dials. For this we have the Grandstream GXP1615.
It's a basic phone but still with good quality sound and can be powered over the network cable to cut down on wires.
For only £60 plus VAT including configuration and delivery, it's an ideal budget phone.
How about trying our software mobile or desktop app? Click here to find out more.
You can see a selection of handsets that we recommend in our shop.